Dollar Shave Club & five classic business tips
See on Scoop.it - iTibz' Tech, Entrepreneurship and Start-ups News Guide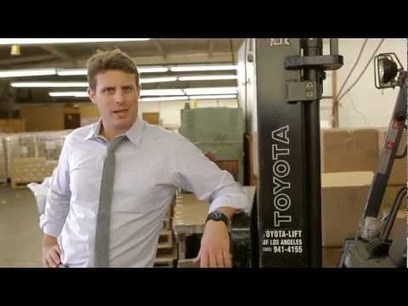 Came across this video online, thought it brilliantly epitomised the five classic business tips I outlined in Like A Virgin.
Plus, it's really funny and perfect for me as I don't shave very often!
Here are my five classic business tips from my latest book Like A Virgin. You can read the first chapter on them for free in this blog.
1. If you don't enjoy it, don't do it. You must love what you do.
2. Be innovative: Create something different that will stand out.
3. Your employees are your best asset. Happy employees make for happy customers.
4. Lead by listening: Get feedback from your staff and customers on a regular basis.
5. Be visible: Market the company and its offers by putting yourself or a senior person in front of the cameras.
By Richard Branson. Founder of Virgin Group
See on virgin.com